Backer & Rueb NS6600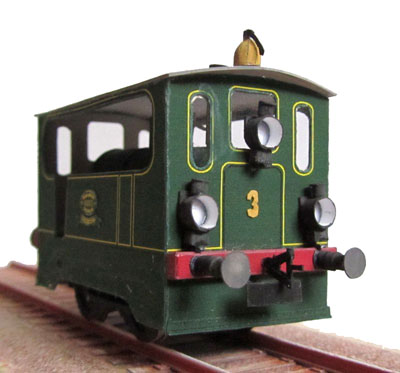 H x L x B
H x L x W
Schaal
Scale
Bestelnr
Partnr
48 x 86 x 30mm
h0
Gratis
48 x 86 x 30mm
1:87
Free Download

This work is licensed under a Creative Commons Attribution-NonCommercial-NoDerivs 3.0 Unported License
The Backer and Rueb tram locomotive of the Dutch Railways was used as a local branch line locomotive. 3 locomotives were ordered in 1898 and the Dutch Railways decommisioned these locomotives in 1936.
The model is designed to be printed on 160 grams waterresistant photopaper. Additionally some cardstock is needed (0,5mm thick).
Deze Backer en Rueb tramlocomotief van de Nederlandse Spoorwegen serie 6600 werden gebruikt op de lokaalspoorwegen. Van dit type zijn 3 locomotieven in gebruik geweest. Ze zijn gebouwd in 1898 en afgevoerd in 1936.
Het model is ontworpen om op 160 grams watervast fotopapier af te drukken. Voor het bouwen van het model is verder nog karton van 0,5 mm dik benodigd.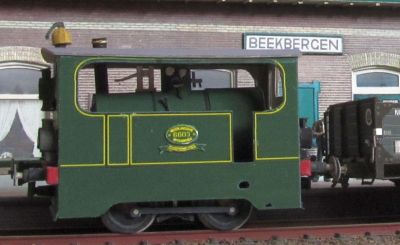 NS6600 schaal h0 /
NS6600 scale 1:87

Bouwbeschrijving /
Instructions